Homeschool Curriculum 101
Guide to Homeschool Curriculum
Homeschooling Curriculum choices, when you first start Homeschooling can be overwhelming. Go over and read this post if you are beginning to Homeschool, and have kids in especially K-6th grade–but the curriculum choices will be tempting (and overwhelming) by the sheer volume of them! So many shiny objects! So many fun things to try! Everything looks exciting and it all sounds like just what you need! (I'm not sure it's just when you're starting out:)
Here is my counsel to guide you before you begin making decisions on which book to use for Math and buy it, as a veteran Homeschooler, and my counsel on what the important character traits are to train in your children.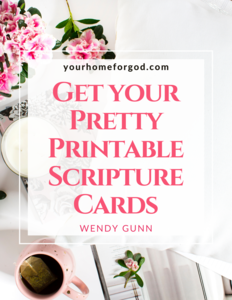 Want a safe place with encouragement, connection, and support, and to have a mentor to walk with you on the path? Subscribe to get all the information about the Homeschool Mamas Membership Group! And Scripture Cards for a more Christ-centered home!
My goal is to help you focus on what is important, to help you be able to spend wisely, without regrets, especially at the beginning, and have a great start, Homeschooling your children.
Disclaimer: There are affiliate links here, which just means that, at no extra cost to you, I may receive a small commission, if you click on a link and end up making a purchase. I will only recommend things that I use myself, or know to be excellent, and know they will benefit you. Your trust is important to me. I appreciate your support for Your Home For God. Thank you.
What Not to Do First
1

Sign up to receive all kinds of Homeschool Catalogs

2

Talk to all your friends just starting out about what Curriculum they'll use

4

Rearrange your House for your Schoolroom

5

Make long-term decisions
How To Homeschool The First Year!
Veteran Homeschoolers Can Save You Time, Money and Frustration, If You Ask Them
I know that everything on that list is exactly what you WANT to do! Because, I've been there and done that! When beginning Homeschooling, I think every Homeschooler has probably tried to bring public school home, and, found out, it doesn't work, and talked to all our friends and bought curriculum before we knew what we really needed.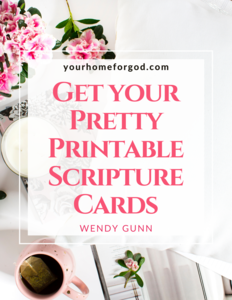 Want a safe place with encouragement, connection, and support, and to have a mentor to walk with you on the path? Subscribe to get all the information about the Homeschool Mamas Membership Group! And Scripture Cards for a more Christ-centered home!
I'm so excited to share with you about a way to get help with Homeschool curriculum decisions that is awesome!!! This conference is awesome and I encourage you to get it now! The speakers are amazing and you will get so much help from it, not just in choosing what books and resources to use for school, but in increasing your faith in Jesus Christ and gaining Godly wisdom and helpful instruction in how to teach specific subjects. (Offered originally as a free live conference, it is now available for purchase, with all the benefits of convenience to watch whenever you want, over and over!)
Homeschool Summits Attend Homeschool Seminars for Curriculum Help
Curriculum 2.0 Free Event
Where are you finding counsel for your Homeschool curriculum decisions? Who are you looking to for help? It's very important to determine who you will listen to! Seek Godly counsel. Attend Christian Homeschool Seminars, and make sure they are like-minded and match your worldview. Biblical help for Homeschooling is becoming rarer and more valuable by the day.
"Blessed is the man who walks not in the counsel of the wicked … but his delight is in the law of the Lord." (Psalm 1:1-2)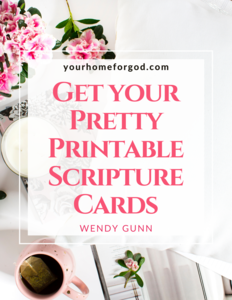 Click to Get Your Free Pretty Printable Scripture Cards. Use them all over your house to draw your family closer to the Lord!
Find wise counsel through the sure foundation of God's Word. Homeschool Summits present Biblical faith-building interviews with veteran Christian Homeschoolers that are personal, helpful, and will turn your heart to Christ!!! They have all been such a boost to my faith, and so encouraging! (Homeschool Summit Conferences available can be checked out here!) The Homeschool Curriculum Summit 2.0 gives you veteran Homeschool counsel from over 25 speakers. You hear amazing people like Ken Ham, Steve Demme, Debra Bell, Andrew Pudewa, and many more who will give you the Biblically-based tools you need to evaluate your curriculum options and identify the right fit for your family. Click for information and to have Godly advice now!
Sometimes we end up using something that doesn't really work for us or our child, because well, we bought it, and we spent good money on it, and we feel like we have to use it, even when it doesn't work. Some moms bravely end up throwing it away, or trying to resell it. As a veteran Homeschooler, who Homeschooled my now-grown children (aged 34 and 30) all the way through, I'd love to save you time, money and heartache! Not to mention, frustration!
Want the advice and counsel of a whole lot of veteran Homeschool moms? If you really want to know, ask a veteran Homeschooler:) The book, "Homeschool Moms Want You To Know," written by veteran Homeschool moms just for you answers your questions like, "Is Homeschooling right for me?" and, "Can I do it?" Even as a veteran Homeschooler, I found it encouraging and I know it will be for you, too, whether you're thinking of Homeschooling or are already a Homeschooler!
Discover your child's learning style!
What To Do: Four Things To Do First
Pray for wisdom. God promises wisdom to those who ask, believing. James 1

Discover what your teaching style is. There is free information online to determine your learning style.

Discover each of your children's learning styles. You no doubt have different learning styles.

Listen to Veteran Homeschool Advice

Read my posts on Homeschooling and parenting
Get great read-aloud books for your family
Homeschool Curriculum 101
Our son is a visual learner, as I am. I also tend to be extremely tactile (which drove my mother crazy, when I was growing up, because I had to TOUCH everything! Going shopping with her was an interesting experience, and not all that pleasant! I remember vividly her telling me as we entered each and every store, "Don't touch anything!" 🙂
Our daughter is an auditory learner! Until I realized that, it made it hard for her, because I was teaching to my and my son's learning style! The more senses learning comes through, the better, and you will have all your children learning something.
As much as possible, learn together as a family.
I would recommend, as much as possible, learn together as a family. Our children are almost 4 years apart in age, but we combined them in much of their schooling together. We could do that, because we weren't using textbooks for everything. I believe the unit study approach is a good one, and recommend you do some research into the Charlotte Mason Approach. When necessary, separate to study, write reports, and do math. Bedrooms, dining rooms, sofas, the floor, are great! There are many places you can do school! Interaction with many different age-groups is a good thing. You are a family, in a home. Take advantage of that. There is more to learning than academics. Far, far more.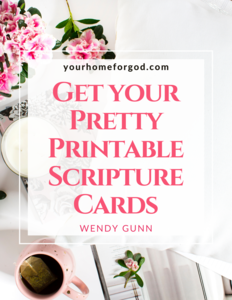 Want a safe place with encouragement, connection, and support, and to have a mentor to walk with you on the path? Subscribe to get all the information about the Homeschool Mamas Membership Group! And Scripture Cards for a more Christ-centered home!
Academics is Important, But, Godliness is More Important. Wendy Gunn 2020
For Character-Building, These Are The Best Books!
Godliness and Character Come First
Choose to spend time in the Word of God every day with your children.

Plan to pray together at the beginning of every day as a family. Have a scheduled routine.

Memorize Scripture together.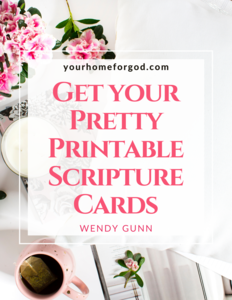 Click to Get Your Free Pretty Printable Scripture Cards. Use them all over your house to draw your family closer to the Lord!
Decide what portions of the Bible you will memorize this year. Three ways you can decide what to memorize are: based on what are the most important truths or doctrine they need to know, based on their age, or based on character qualities you want to develop as a family.
Work on memory verses every day. Don't underestimate the capability of your children to memorize. You will have a much more difficult time than they. Memory work doesn't have to be tedious or boring. Read a Bible verse every morning to your children, and they will have it memorized by the end of the week! If you do this every week, think how much Scripture they will have stored up in their hearts!!!
With small children, by your simply repeating the verse over every day, for them to hear, they will memorize it. I made this set of Free Pretty Printable Scripture Cards to make it easy for you! They are pretty enough to put up everywhere in your home, to fill your home and family with the Word of God! Have a more Christ-centered home today! Repetition, recitation, and doing copy work, cost nothing, and are extremely effective.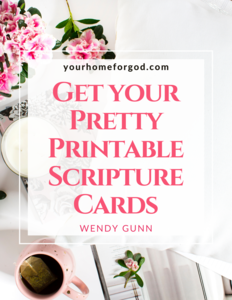 Click to Get Your Free Pretty Printable Scripture Cards. Use them all over your house to draw your family closer to the Lord!
Focus on Reading to Your Children
Raise your children to be lovers of books, and lovers of reading. This is known to be a foundation for success in school. That doesn't mean your child has to be reading at the age of 4!
Read aloud to your children every day. If you do nothing else, this will provide a good education, assuming you choose excellent reading material. Research "living books" and find out what are excellent book series to read. All ages can enjoy read aloud time together, and not only will it be enjoyable, but, your children will remember and learn from what is read. This will be a family bonding time, over the years.
Seriously limit screen time. Don't allow your small children to have cell phones. Encourage imaginative play, reading, interactive games, exploration outside, creative art projects.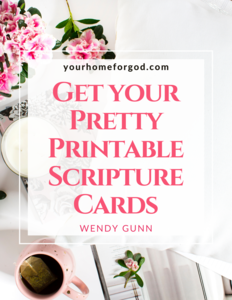 Want a safe place with encouragement, connection, and support, and to have a mentor to walk with you on the path? Subscribe to get all the information about the Homeschool Mamas Membership Group! And Scripture Cards for a more Christ-centered home!
"Keep It Simple As You Begin and Have Fun!"
If you are thinking of Homeschooling Kindergarten, or Preschool, get Ruth Beechick's little book, "The 3Rs," for teaching K-3. Do everyday math, as explained in it, play games, and have them help you with chores in the home. Smile a lot. Enjoy life together.
Make learning fun. With young children, there are many learning games to play. And, you need not spend much time on schooling. An hour or two, at the most. There are examples in the book, The 3Rs, for ways to incorporate learning into real life everyday situations, such as setting the table, that will help you think outside the box. For example, for math, ask them questions such as, How many spoons do you need? How many people are in our family? How many do you have? How many more do you need? This is Math!
In the early grades, research how to use Unit Studies and the Charlotte Mason approach. Read Series of books, such as Childhood of Famous Americans, Landmark Books (such as Landing of the Pilgrims!) and Cornerstones of Freedom books, and others I have recommended in the links. Read my post with all my recommendations! Best Character-Building Books for Kids! Study American History. Study the Pilgrims, and our country's founding fathers, and base your study on history, and read living books.
I Recommend the Study of Music
I do recommend children take music lessons, and especially piano, for its many benefits to the mind and soul. A child who plays the piano, learns better in all subjects. It also teaches them discipline. Not quitting when it gets hard will also be a valuable lesson.
Academics is Important, but, Godliness is more important!
Homeschooling Mid-to-Late Elementary School
Later elementary students are expected to study about their state. (It will appear in different grades, in the Scope and Sequence, depending on the area you live in. I hope this tells you that you don't have to live and die by the Scope and Sequence for your area! It's a suggestion, and a guideline.)
This is a good time to go on field trips to historic sites in your area. One summer's vacation we took day trips for a week. Our children both wrote reports, and made a booklet with photos, from the experience. Language Arts can be accomplished through writing, or telling/narrating, about the books you've read together, both in read-aloud time and on their own, and about your field trips and other experiences. Virtual field trips are excellent when you can't get out! See my post on 10 Virtual Field Trips For When You Are Stuck At Home! The report requirements would vary at the different age levels of your children.
Homeschool Adventures, by Melissa Calapp
Train Your Children in a Good Work Ethic
Make sure your children are learning to work. With a willing heart and attitude. As a member of your family, every person should be helping to keep the home running smoothly. Very young children love to work! Find ways to let them help! As they get into school, have learning work skills in the home become a part of their schoolwork.
We had one day of the week called "Life Skills" Day. By the age of 6, they were helping empty the dishwasher, put away laundry, and dust, to name a few of their jobs. By the age of 8, they were learning how to do laundry in the washing machine and dryer. By the age of 8-10, they were learning to bake and cook. A good work ethic is one of the most important and valuable character traits a person can have. Training a child to work is one of the most important things you will ever teach them.
Get involved in community service, and serving at your church, as a family. Practice hospitality and have them involved in preparation for it. Teach a giving and helpful spirit and train to have a servant's heart.
Not Free at this time, but you can purchase the Curriculum Conference and all the wisdom to watch at your convenience! Need Wise Counsel on Curriculum Choices? Here it is.
What Curriculum Will You Buy
Many teaching resources you can get free. You can get books from the library, free. You can memorize Scripture and study your Bible, free. Many field trips are free or low cost. Writing reports is free. At this point, with the research you've done, and after much prayer, knowing your learning styles, and getting so many resources free, you can, without guilt, spend money on the curriculum that you find that is awesome, and fits your family's learning style!
This is a good place to interject that everyone has their strong subjects. Not everyone loves Math, or Science, or Art, or Music. Every family has areas and subjects that they love, and your family will major in those areas. It's only natural.
Pursue Subjects You're Passionate About
There are ways to learn specific skills within subjects, and pursue advanced learning in the areas you love and have extreme interest in, while fulfilling the requirements in Homeschooling. Invest in curriculum in those areas that you love, and/or your children are really good at, and pursue advanced learning in them. This is one of the major benefits of Homeschooling!
Need advice for Homeschool curriculum for teaching Kindergarten?
As you become more experienced in Homeschooling, and know your learning styles and your family's vision, and what your children's specific interests are, you may decide to look around in your community for people who are able to teach specific skills you're interested in.
For instance, you may want to enroll in an Art or Drawing class, or buy that specialized curriculum. There may be a Science teacher teaching a class of Homeschool students in a home setting, or theater, speech or other specific subject.
Remember God Created Your Family Uniquely!
You and your children were created uniquely by God, and He has a very special purpose for you! Don't compare yourselves to other families! God will guide your Homeschool to teach you and your children the things you need to learn in order to fulfill the plan He has for you, and the message He wants you to communicate to the world.
After you've found your Homeschool style and personality, and are more confident in how you do it, you also may choose to fill in with a co-op class or two, or join a like-minded group of Christian Homeschoolers.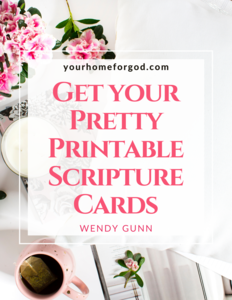 Want a safe place with encouragement, connection, and support, and to have a mentor to walk with you on the path? Subscribe to get all the information about the Homeschool Mamas Membership Group! And Scripture Cards for a more Christ-centered home!
If You Will Be Homeschooling Kindergarten
So, if you are a beginning Homeschooler, starting with Kindergarten, read my post, "How to Have a Fun, Easy First Year Homeschooling Kindergarten." (There are curriculum recommendations in that post.) You can look at the Scope and Sequence for your child's grade in your area, but recognize that it will sound more overwhelming and difficult than it actually is.
Pray for wisdom. Begin slowly in your first year, find your learning styles and make it fun. Read living books, focus on building Godly character, bond as a family and work and serve together. Learn from veteran Homeschoolers. That will get you off to a great start.
If you're a new Homeschooler, let me know in the comments what grades you're teaching, or are going to be, and what your favorite thing is about Homeschooling! I would LOVE to hear!!!
Have a Great Week Making your home for god!
Often parenting issues are at the center of marriage problems. I have help for you: my Video Course, "Raising Godly Kids"! It will be life-changing. I promise. (But, there's a 30-day 100% money-back guarantee, so there's no risk to you.) Try it!
I help overwhelmed moms grow spiritually, with joy in who God uniquely created them (and their families) to be, raise Godly kids, and get their lives organized for God's glory, through Mentoring, Courses and Coaching.
Subscribe to My YouTube Channel for more Encouragement and Tips!
Feeling alone?? Join my Homeschool Mamas Membership Group today for encouragement, support, and connection (not to mention tips, help, ideas, and answers to raising Godly kids!) Subscribe here to get all the information! Questions? Contact me at [email protected]
Click to Share this post on Facebook, Pinterest, Instagram, Twitter. You might also like my Facebook live videos. Follow my Pinterest Boards: Spiritual Life, Encouraging Words, Homemaking, Parenting and Homeschooling on Pinterest. You'll find helpful info for your home and family. Let me know what specifically you're struggling with. I'm praying for my subscribers–subscribe today!
@pinterest.com/WendyGunnTitus2
@facebook.com/wendygunnyourhomeforgod
@instagram.com/wendygunnyourhomeforgod
Your Home For God Blog: yourhomeforgod.com
Contact me at: [email protected]