How to Encourage Respect for Daddy in Your Children
Watch this short video and subscr​ibe to Your Home For God for tips and encouragement as you raise your children for the Lord.
Hi! If you're new here, let me introduce myself! I'm Wendy Gunn. I'm a Christian wife and mom, a homeschooler, with grown children who we home-schooled all the way through.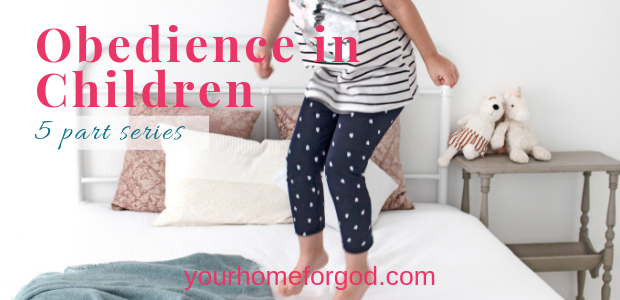 Obedience in Children: 5 Part Series
If you are struggling with raising Godly children, click here to start reading the 5 part series on obedience in children.
Here is a 2-Minute Tip on How to Encourage Respect for Daddy in Your Children.
Part
Why Should Children Obey Their Parents?
Training your children to respect Daddy by elevating him when he returns home is preparing them to do the same for their Heavenly Father!
Trust in the Lord with all thine heart cross home decor (click on the image to buy)
Want to promote respect and an attitude of gratitude in your home and family? Surround your family with home decor that reminds them of God's Word and the attitudes you want to cultivate! Place Stones of Remembrance, as the Bible calls them, to cause your children to ask, what is that about, and gives you a chance to proclaim What God has done for you! Watch my video 2-minute Tip about how we do this in our home!
Do you know that you support this website when you purchase things by clicking on the links found within it? We get a small commission, at no extra cost to you, when you click on a link and go to a site and make a purchase!
We really appreciate your support, and encourage you to come to Your Home For God whenever you are going to buy from Amazon or DaySpring or one of our other affiliates. If you don't know if we're an affiliate, please ask!
We hope that you find all your purchases to be excellent, as we promote only those things that we find to be helpful and excellent, and that they are a blessing to you and help you in making Your Home For God!
Have a great day making your home for God!
Struggling with parenting? Here's my Video Course, "Raising Godly Kids"! There's a 30-day 100% money-back guarantee, so there's nothing to lose! Click to learn more!
I help overwhelmed moms grow spiritually, with joy in who God uniquely created them (and their families) to be, raise Godly kids, and get their lives organized for God's glory, through Mentoring, Courses and Coaching.
Join my Homeschool Mamas Membership Group today for encouragement, support, and connection (not to mention tips, help, ideas, and answers to all your pressing issues raising Godly kids!) Click here to get all the information on how you, as a Founding Member, can get a FREE MONTH! Still have questions? Contact me at [email protected]
Subscribe to My YouTube Channel for more Encouragement and Tips!
Click to Share this post on Facebook, Pinterest, Instagram, Twitter. You might also like my Facebook live videos. Follow my Pinterest Boards: Spiritual Life, Encouraging Words, Homemaking, Parenting and Homeschooling on Pinterest. You'll find helpful info for your home and family. Let me know what specifically you're struggling with. I'm praying for my subscribers–subscribe today!
@pinterest.com/WendyGunnYourHomeForGod
@facebook.com/wendygunnyourhomeforgod
@instagram.com/wendygunnyourhomeforgod
Your Home For God Blog: yourhomeforgod.com
Contact me at: [email protected]