​This post also contains affiliate links and I will be compensated if you make a purchase after clicking on my links. Thank you!
Bridal Showers are just around the corner
What will you have ready to give?
Bridal Showers are coming! You can be prepared, organized, ahead of time, with a gift that the Bride-to-be will Love, ready, for all the Bridal Showers coming up, and save money, too! Here is a simple, make-ahead Bridal Shower Gift that you can personalize and customize at the last minute, when you know who you're giving it to, and that will be appreciated by each and every Bride-to-be! A handmade gift is more special!
Your love is poured into it. It's custom made, with knowledge of the recipient, and warms their heart, as they picture the time and effort you put in to make something just for them.
I have made a LOT of these recipe binders for brides. I like to give special gifts that aren't expensive. And have them ready ahead of time. This is one of my favorite, because the Bride-to-be really, really loves it!!! And, it is something they will use, and add to, for their whole married life!
"This is a gift she will still have on her 50th wedding anniversary, guaranteed!"
Wendy Gunn
It's so easy to make! Because you can also get most of the supplies at Dollar Tree, it's super cheap! But, what I love about it, is, that you can make it ahead, and have a special, custom-made gift that says you really care, ready to give almost at a moment's notice!
Personalized Gift Recipe Binders
I buy these binders at the Dollar Tree in bulk and make personalized Recipe Binders with some of my favorite recipes printed out on 8-1/2″ x 11″ printer paper. I decorate them with kitchen and cooking stickers or other fun stickers. Then I insert a sheet in the front pocket of the binder and write in calligraphy or special hand lettering their name and "Recipes." So, it says the Bride-to-be's first name and Recipes. For example: "Sarah's Recipes"! At an angle across or Big on the front page! Then I decorate the sheet with FUN stickers. Very homespun! This is a gift she will still have on her 50th wedding anniversary, guaranteed!
It's so easy to make!
I get tab dividers, too, and make categories, like Appetizers, Main Dishes, Desserts, Salads or Soups and Salads, Breads–whatever categories you want, choose categories for her that fit her cooking style, if you know it, for instance Instant Pot, or Breakfasts, or Parties–with a few great recipes in each category. You can include extra tabbed dividers for her to add additional categories!
Great For The Messy Cook!
You prepare these ahead, have the recipes all typed up in a file, (so you can make additional copies again and again) and print out ahead of time. I use plastic sheet protectors, too, because the cook can take the recipe out of the notebook, and into the kitchen, cook up the recipe, make a mess, spill all over the recipe and the recipe will stay protected and clean! Wipe off the plastic sheet protector, and put it back into the notebook, and Voila! Ready for the next time she wants to make it!
It's kind of fun to have a gift that is special and associated with you. You know what I mean?
Everyone, after awhile, will know you make this special personalized gift, and they look forward to getting it from you! They picture it with their name on it!
You become known for giving these Recipe Binders, and loved for it!
Be Known For Giving Really Great Gifts!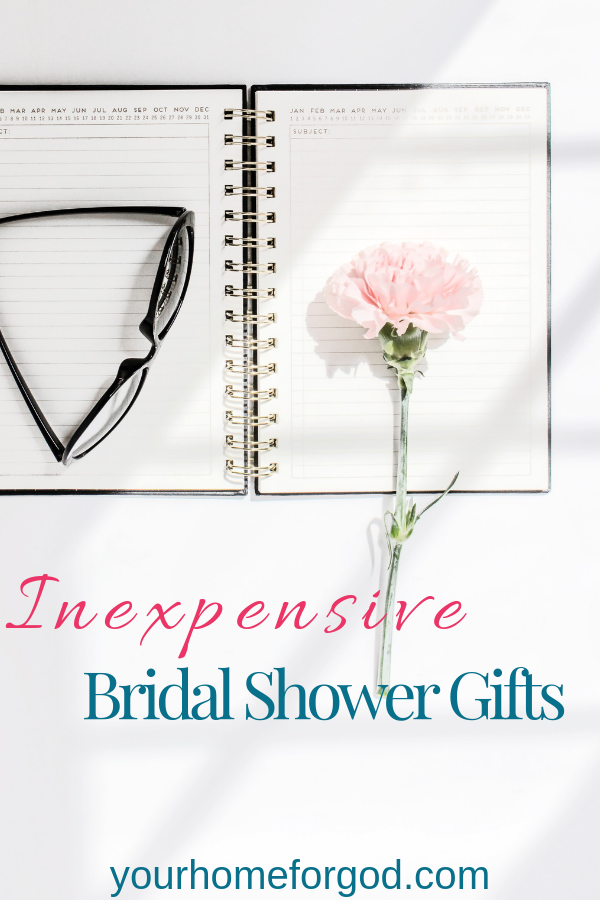 I'd love to see your creations, if you would send me pictures of Recipe Binders you have made! Post them on Instagram! (@wendygunnyourhomeforgod)
Ok, so, oh, my goodness, you guys, does Dollar Tree have stickers!!! There are so many kinds of cute stickers to choose from, you can go crazy finding really fun ones to decorate the pages of your Recipe Binder for each Bride-to-be! 
Dollar Tree has all the Supplies to Make Bridal Shower Recipe Binders!
The stickers are so inexpensive, you don't have to be stingy about how many you use, either! That's what I love. And, you can even include extra sheets of stickers for her to decorate the recipe pages she makes in the future! I like to include extra stickers, extra page protectors, and tabbed dividers, so the Bride-to-be can add to her Recipe Binder for years to come.
This is a gift that any Bride-to-be would love to receive. And, one that is so inexpensive to give, yet so special. And, best of all, you can make a bunch of them ahead of time, in an assembly line way, if you want, (you could even include your kids in the fun of making them! or do them while you're sitting watching a Netflix show, they're that easy to put together!) and have them waiting on your Gift Shelf for the next Bridal Shower!
You'll Also Need Gift Bags which are Super Cheap
Your gift's not done til it's wrapped! Don't forget the gift bag! I have purchased medium size Gift bags (in a case of different beautiful colors). Dollar Tree also has spring colors of tissue paper, and curling ribbon, if you prefer to do that–all can be purchased at Dollar Tree, in an online order–and then either have it delivered, or many items can be picked up free in the store! Some items you have to buy in case quantities, but others have a minimum quantity of 4 or so. If you have to buy a case, consider going in with a friend or two–the savings is worth it! 
So, think of the Bridal Showers you'll need gifts for, and add a few more for good measure, and make these recipe binders up now. It's such a great feeling to know the gift is on the Gift Shelf already, and there's no rush at the last minute! Ah, Peace.
Plan Ahead for Bridal Shower Gifts
Plan ahead for the Bridal Showers. They're coming! Stock your Gift Shelf for those Bridal Showers with a gift she'll love at an inexpensive price. I have found all the materials at Dollar Tree! I love Dollar Tree!
Have a Great Day Making Your Home For God!
I help Christian moms raise their kids according to Biblical principles, get organized to manage life, achieve their unique God-given goals and dreams, and fulfill God's purpose for them to make a difference in the world through my workshops, courses, and coaching founded on Biblical principles. You are already successful in many areas. I can help you in those that you're not. Dream big dreams, and see God transform and use your life in amazing ways! Let's work together for your success!
In Your Home For God's Store, discover resources to help you get organized, raise Godly kids, and have the support and encouragement to know who you are, know what God wants you to do to fulfill His purpose for your life, and achieve His unique goals for you!
Subscribe to My Youtube channel for more Encouragement and Tips! New videos every Tuesday and Thursday!