How To Teach Kids About Jesus' Death and Resurrection
Teach Kids About Jesus' Death and Resurrection
I remember it distinctly. It's a fond memory from my childhood. I am standing with my family in the pew at church, singing from the hymnal that I am holding. The back of the wooden pew in front of me is about chest high on me. I must be around 8 years old. I remember confessing the Apostles Creed together, which taught me about Jesus' death and resurrection. It was a precious part of a favorite childhood hymn, "On a hill far away stood an old rugged cross…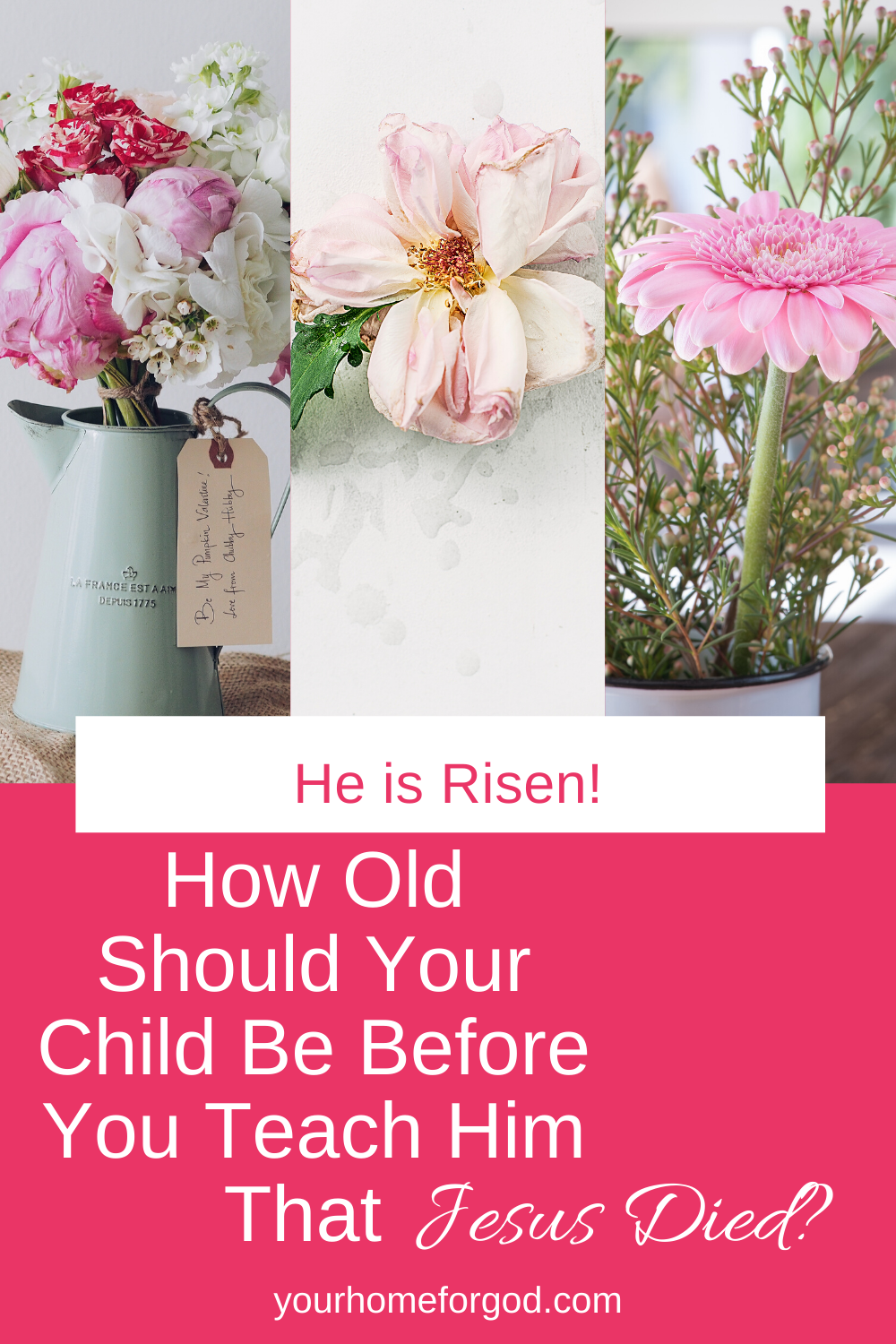 Other warm memories include Easter services with the traditional sunrise service and breakfast. I remember the deeply-moving Lenten services leading up to Easter. Though our family was not Christian, we always attended church. I was taught about Jesus' death and resurrection from a very young age.
The choir director had a children's choir and I was a part of it–I loved to sing when I was growing up! At around 7-9 years old, I felt thrilled to sing in the Children's Choir at church!
Have a beautiful start and end to your day with a Morning Routine and Evening Routine Checklist! Get your FREE Checklists for Consistent Routines today!
Prioritize God's Word and focus on it in your thoughts, heart, and home throughout the day. Consistently teach your kids Bible verses they'll memorize effortlessly.
What Does Jesus Want Your Children to Know About His Death and Resurrection?
I remember much earlier than this, at a different church, singing, "This little light of mine, I'm gonna let it shine!" and I can picture the group of us facing the teacher (it must have been Sunday School) and waving our fingers in the air symbolizing the flame of the light inside us that we would not let go out. This was at the church we attended earlier and we left that church when I was around 5 years old. I'm sure you have memories from your early years, too. How much does a young child absorb and understand?
Jesus said, "Let the little children come unto Me. For of such is the Kingdom of God." Matthew 19:14 (paraphrased) He has given us His Word, to teach exactly what He wants us to know about His death and resurrection, and to bring the children to Him.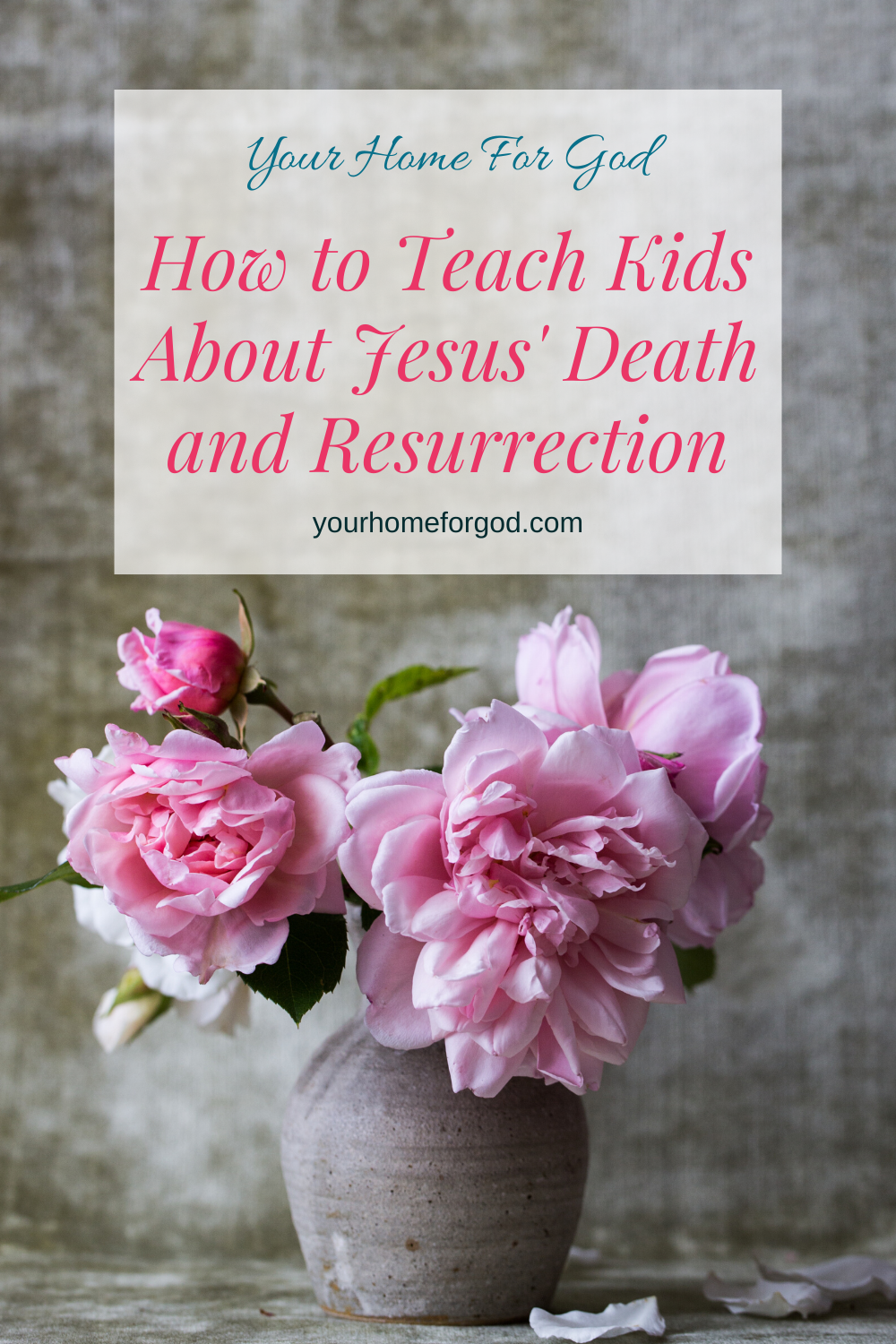 Consistency in Christian Parenting Teaching Your Kids About Jesus Death and Resurrection | Your Home For God​​​​
How to Teach Your Kids About Jesus' Death and Resurrection
Have you wondered how to teach your children about–or prepare your family for commemorating–the death and resurrection of Jesus Christ? Without traumatizing your sensitive child?
I would like to suggest you read God's Word to your children, and then talk about it. Let your child ask questions, but don't assume it will traumatize him, and recognize that your child being cut to the quick, brokenhearted and weeping, perhaps, over the fact that Jesus died on the cross for his sins is not a bad thing, but a very good thing! You may have the opportunity to lead him to the Lord for forgiveness for his sins!
Have a beautiful start and end to your day with a Morning Routine and Evening Routine Checklist! Get your FREE Checklists for Consistent Routines today!
Family-Integrated Worship
We attend a family-integrated church. That means all the family is together for everything in the service. There is no nursery, or children's church they're dismissed to go to, or anything. The children of all ages are present for the entire service. Unless a mom or dad is taking a child out to deal with their disturbance, or discipline them, or a mom is nursing a baby in the back room, that is. It is not uncommon for a mom or dad (or one of the young girls of the church who are willing helpers to the moms) to be walking back and forth, or rocking a child while standing in the back of the community center room that we meet in.
God Told Moses to Read His Words to the Children
In the Old Testament it mentions on more than one occasion that all ages heard the Bible read together. In Joshua 8:35 it says, "There was not a word of all that Moses commanded, which Joshua read not before all the congregation of Israel, with the women, and the little ones, and the strangers that were conversant among them." (italics mine)
Standing. While the whole of the first 5 books of the Old Testament (correct me if I'm wrong) were read, in this case.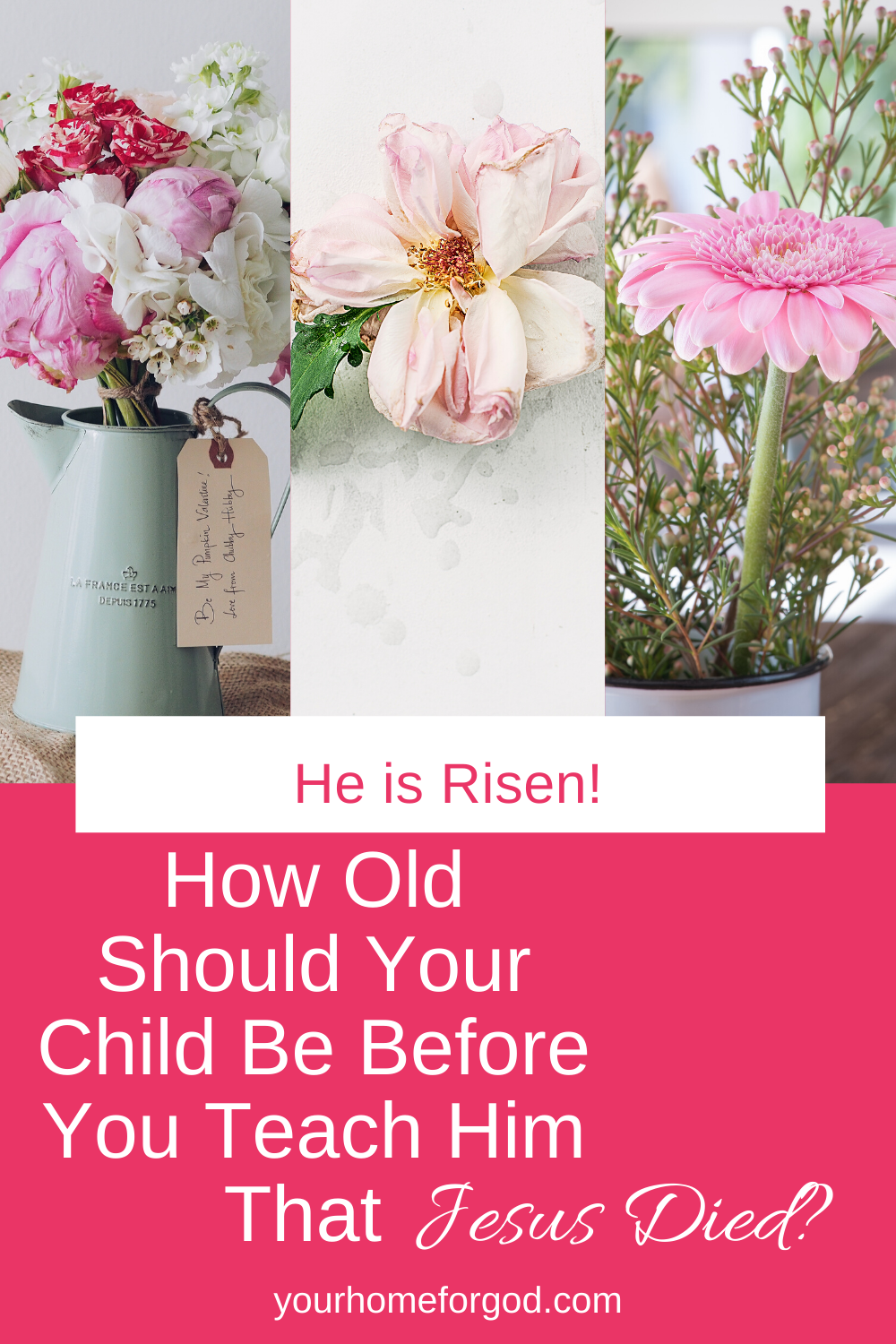 It specifically says, women, and children–little ones–too.
It was an honor to hear the Word of God. They stood in honor of God. We would not dream of having our children stand for hours listening to the Word of God. Let's think about what that says about our view of Scripture, God, and what it says about us!
It also begs the question, "Were children different back then?" To which I would answer, "Yes. And no."
Have a beautiful start and end to your day with a Morning Routine and Evening Routine Checklist! Get your FREE Checklists for Consistent Routines today!
A New Thing at Our Church: The Children's Sermon
There is a new thing at our church that's being done: a children's sermon. It isn't a little story about David and Goliath (not that there's anything wrong with Bible stories). However, I was noticing that those who've been teaching–it's not the same person all the time–use BIG WORDS, long words, and talk about hard things–doctrine–and they teach long Bible verses which they work on each week with the children, to memorize together! Difficult concepts are explained.
The Children's Sermon is a new thing in the last few months, so for the first 17 years of our church's existence, there was nothing specifically aimed at the children at all. This is how the families of our church were raised. Those who are now young marrieds, with children of their own, grew up this way, and are now raising their children this way. (I'm not going to talk about training children to sit still in church in this post, but you're wondering, right?:)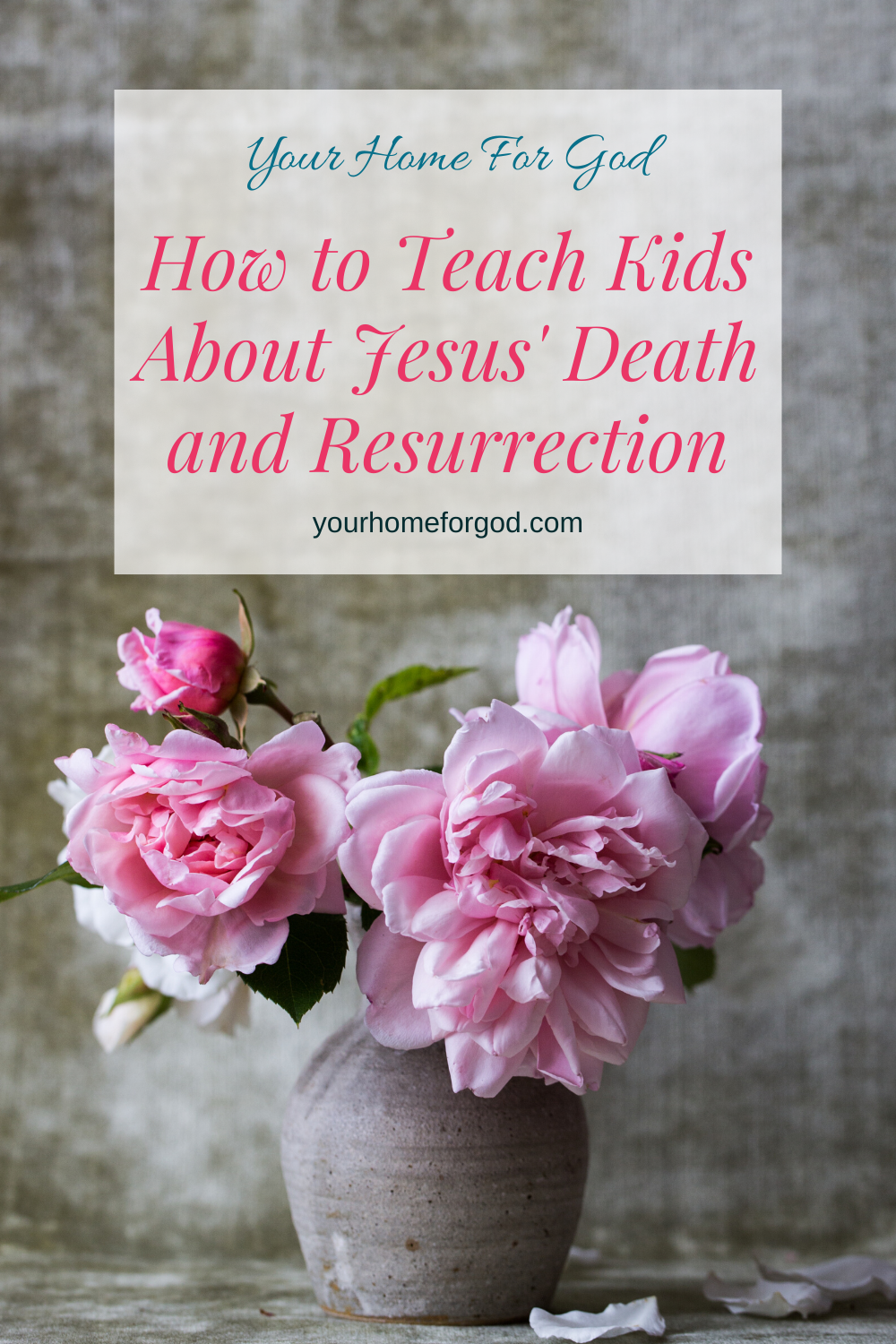 How much can a small child understand of the Bible.
How much do you understand? Should you stop reading it, then?
Wendy Gunn
How Do We Approach A Holy God In Worship
How do we come before God when we worship.
Approaching God, they were told to wash, to come with fear, not to come too close. Or they'd die. The people of Israel were so afraid that they finally told Moses, you go alone. You can tell us what He said. We don't dare approach God, or we may die! (Exodus 20:18-26)
Jesus paid the price on the cross for our sins, and at his death the curtain that separated us from God, was ripped from top to bottom. (Matthew 27:51) The wall, as it were, was broken down that separates us from coming into God's presence, what they called the Holy of Holies.
The Bible says we can now come boldly into His presence, as believers, by the blood of Christ. Hebrews 4:16, " Let us therefore come boldly unto the throne of grace, that we may obtain mercy, and find grace to help in time of need." But, just because Jesus has made God approachable–He paid the highest price–doesn't mean we should come disrespectfully or without fear of God and without a knowledge and awareness of His holiness.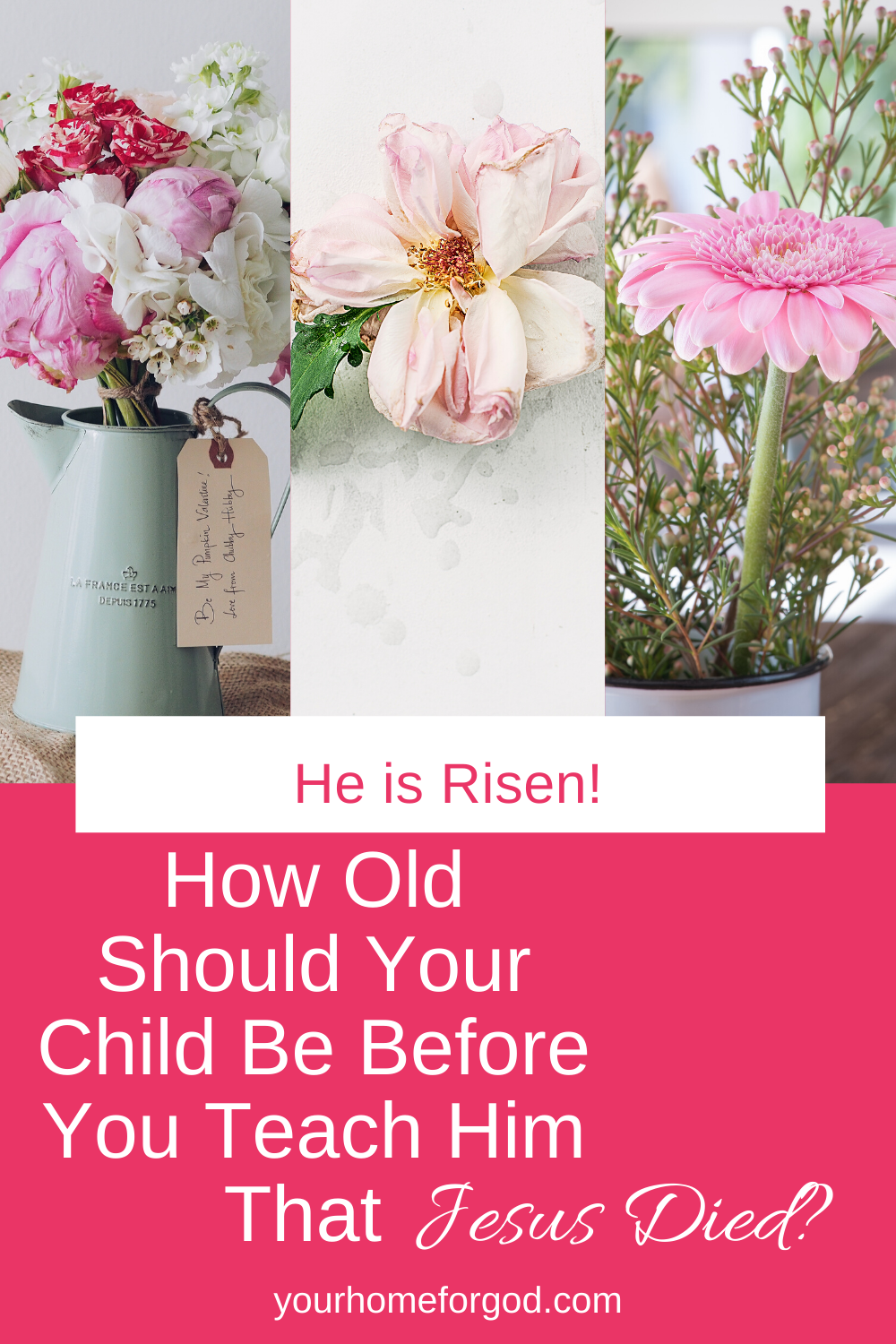 What Can a Child Understand About Jesus' Death and Resurrection?
In our family-integrated church services, the children hear the Word of God read. A lot, actually. They hear and are taught about Jesus' death on the cross for their sins, and His resurrection weekly. They used to hear testimonies from the men, and teaching, besides the sermon, as well. That was when our services were two hours long. Now they're much shorter, as we no longer have testimonies–only about an hour and a half long. Yes. An hour and a half.
The children hear and sing along with the hymns. Usually 5 hymns. All verses. Because children memorize easily anything they hear, they can sing many of these hymns by heart without ever being able to read the words. The hymns are rich with doctrinal truth. The children also hear a 40 to 50-minute sermon every Sunday.
Have a beautiful start and end to your day with a Morning Routine and Evening Routine Checklist! Get your FREE Checklists for Consistent Routines today!
Matthew 28:2-6: And, behold, there was a great earthquake: for the angel of the Lord descended from heaven, and came and rolled back the stone from the door, and sat upon it. 3 His countenance was like lightning, and his raiment white as snow: 4 And for fear of him the keepers did shake, and became as dead men. 5 And the angel answered and said unto the women, Fear not ye: for I know that ye seek Jesus, which was crucified. 6 He is not here: for he is risen, as he said. Come, see the place where the Lord lay.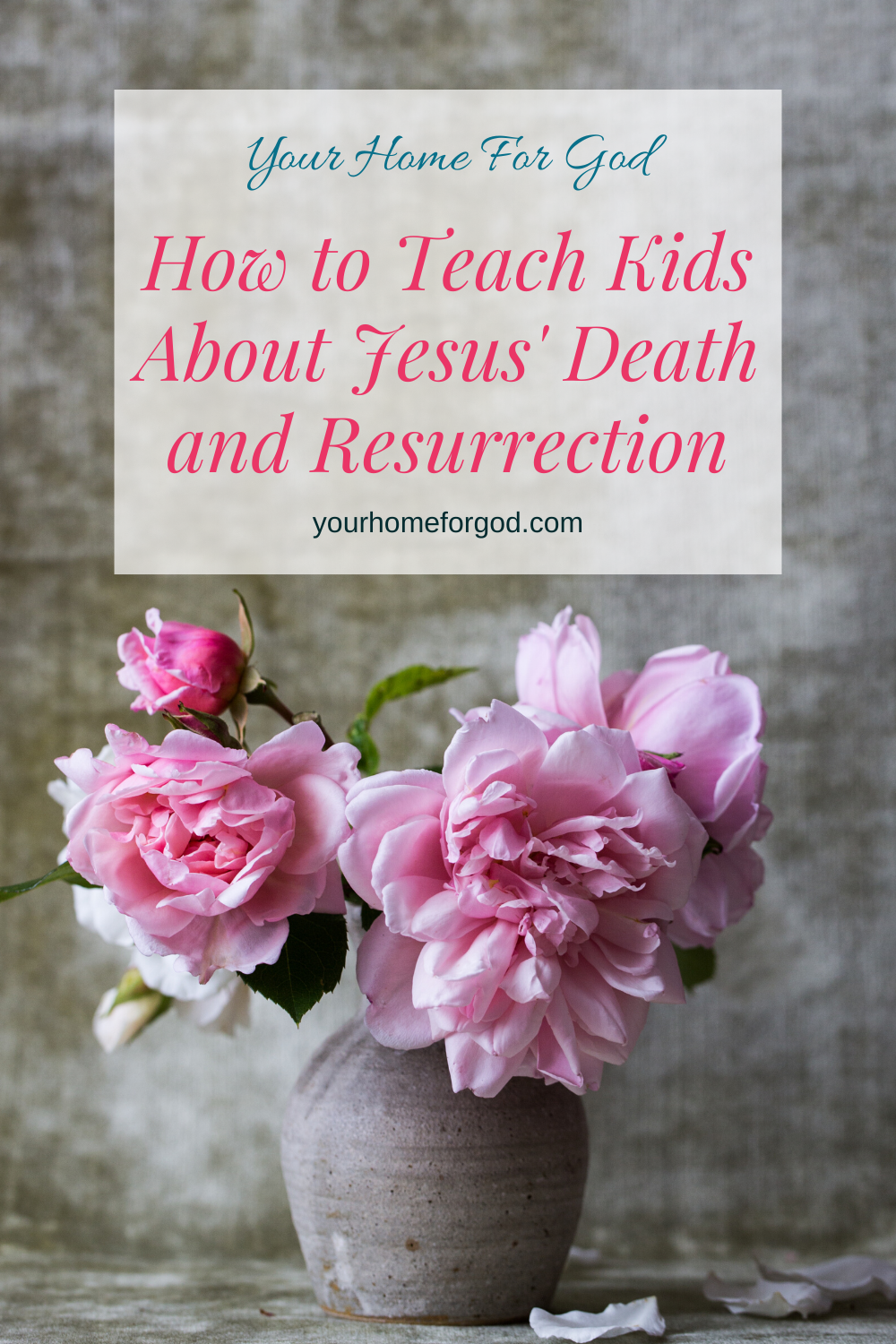 A Child Will Understand In His Spirit About Jesus' Death and Resurrection
One of my favorite experiences in church is when a child is heard during the sermon to speak up and answer out loud, or say a loud "Amen!" to a question asked or a comment made by the elder preaching. (We don't have a paid pastor; we have 3 teaching elders, and my husband preaches, as well.)
Usually it's a family sitting in the back where they no doubt thought they would sit so that they wouldn't be a disturbance, since their kids "won't sit quietly and don't get anything out of the service anyway," right?
But, this very small child, (sometimes 2 to 5 years old or, at most, 4 to 7-years-old!) was not only listening, but prompted inside himself to respond! These responses are always totally appropriate and in context(!) and show that that child understood exactly what was being expressed in the sermon! I get chills just thinking about it.
The sermons are totally written and prepared for the adults. There is nothing simple about the way it's presented. The words and concepts are Biblical, but difficult, often. There are no attempts made to dumb it down. No attempt is made to make it palatable or easier to understand for a child. That's not even considered! Yet, they get it–on their level.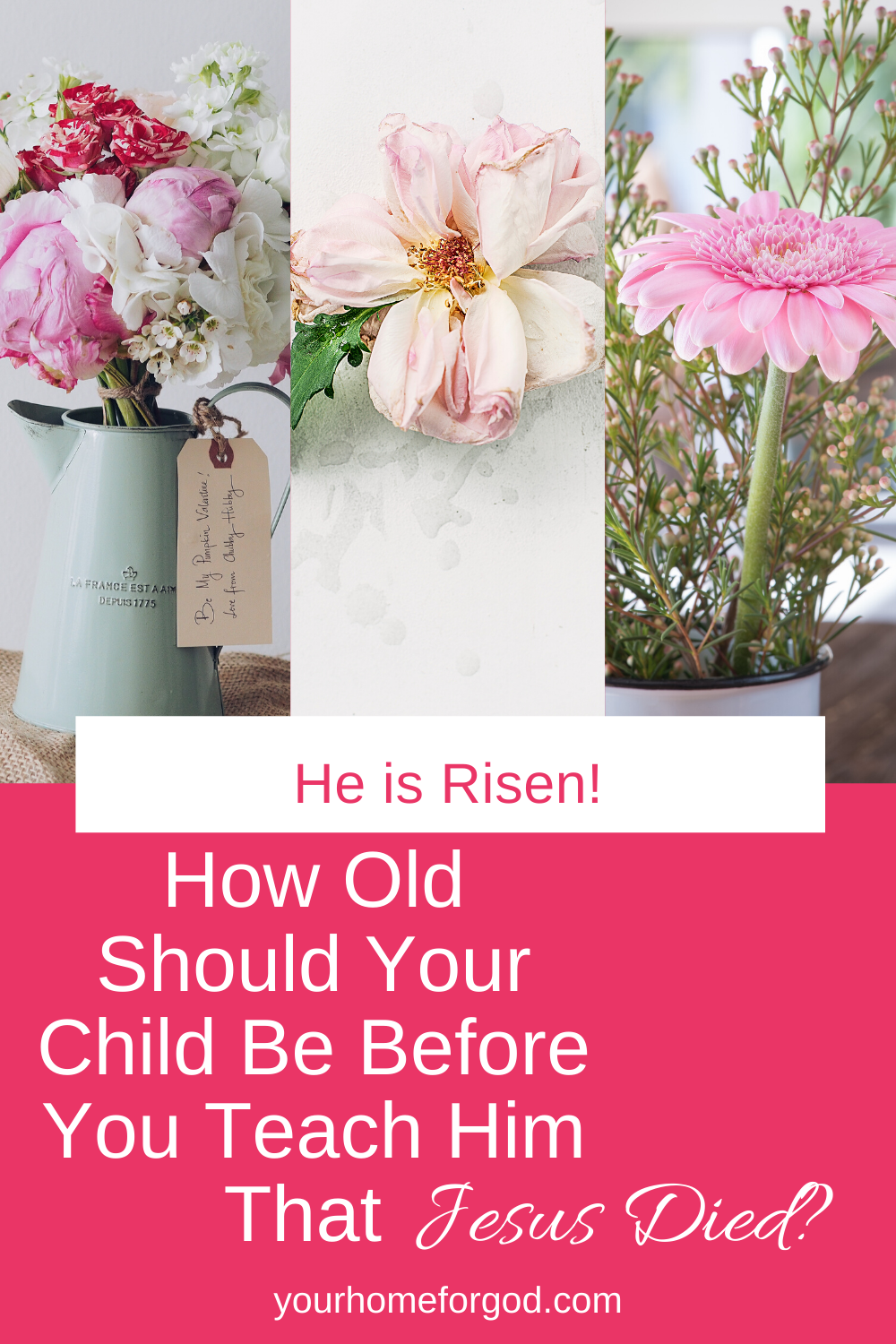 Teach Your Kids About Jesus' Death and Resurrection Early
Have a beautiful start and end to your day with a Morning Routine and Evening Routine Checklist! Get your FREE Checklists for Consistent Routines today!
How do we come before God to worship. How we come is an example for our children to emulate. How do we communicate our reverence and fear of the Lord, as well as love and devotion.
Yes, I think children were different back in Bible times. They were expected to grow up faster. A Jewish boy became "a man" at age 12. Jesus went into the temple and knew enough to astound the elders there with his Biblical knowledge at the age of 12. (Luke 2:41-47)
You could say, "Well, but that was Jesus, after all." Perhaps. But, there are many stories and reports of children hundreds of years ago acting in mature, adult-like ways, doing things that adults would be lauded for in this day and age. I believe it has much to do with our expectations and training.
Read God's Word To Teach Your Kids About Jesus' Death and Resurrection
Children understand God's Word at their level. In our church we have heard from parents after the fact that the Holy Spirit worked in a child's heart through something that the child heard in the sermon, that he was convicted of his sin, and came to the mom or dad after they got home from church, and the mom or dad had the privilege of leading the child to salvation in Christ. We have heard this not just once, but many times–Praise God!
When we hear a small child speak up during the service and answer a rhetorical question or say, "Amen!" it tells us something. A small child was listening. He understood what was being said. He was engaged with what was being said, and he responded. It may not seem like they are listening, but they are.
Have a beautiful start and end to your day with a Morning Routine and Evening Routine Checklist! Get your FREE Checklists for Consistent Routines today!
Read the Word of God to your children. Gather all the ages together. Expect that the Holy Spirit will help them understand, and that they won't understand everything (do you understand everything?) but they will understand it at their level.
Talk to them about the questions they have, and if you don't know the answers, study, and encourage them to pray and study, to learn the answers to their questions! Read what the Bible says about Jesus' death and resurrection, just as you read about His birth and life.
Pray beforehand for them, and pray with your children. Ask God to use your example as one for your children to emulate, and for God to lead all of your family to love His Word, to know Him better through it, and to love, fear, and worship Him, as He wants you to. May the Holy Spirit be at work in your family and may your celebration be especially meaningful this Easter as you teach your kids about Jesus' death and resurrection.
Have a Great Day Making Your Home For God!
I help Christian moms raise their kids according to Biblical principles, get organized to manage life, achieve their unique God-given goals and dreams, and fulfill God's purpose for them to make a difference in the world through my workshops, courses, and coaching founded on Biblical principles. You are already successful in many areas. I can help you in those that you're not. Dream big dreams, and see God transform and use your life in amazing ways! Let's work together for your success!
In Your Home For God's Store, discover resources to help you get organized, raise Godly kids, and have the support and encouragement to know who you are, know what God wants you to do to fulfill His purpose for your life, and achieve His unique goals for you!
Subscribe to My Youtube channel for more Encouragement and Tips! New videos every Tuesday and Thursday!